Api Thevarajah


Office Manager (University & King)
Api is a graduate of University of Toronto where she studied Health Studies and Physiology. She has worked at 2 multidisciplinary clinics and gained experience in health assistance, patient treatment, and clinic management.
Api is extremely passionate about health and wellness. She is motivated to pursue health care management.
Api looks forward to spending time with her family especially her nephews. She loves being outdoors in warmer weather and exploring new places.
---
LOCATION:

University & King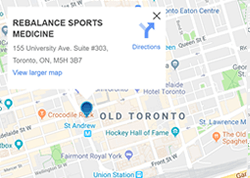 155 University Ave Suite #303T:
(416) 306-1111
E:
[email protected]
---