Mario Lourenco


MEd., Registered Psychotherapist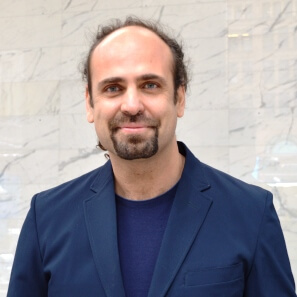 Yonge & Adelaide
Registered Psychotherapist
M.Ed., Counselling & Education
Gestalt Therapy Certification
Member of the Canadian Association for Psychodynamic Therapists
Clinical Supervisor
---
Mario is a registered psychotherapist at Rebalance Sports Medicine in downtown Toronto. He is a Certified Gestalt Therapist, and completed his post-graduate training at the Gestalt Institute of Toronto.  He holds a BA (Hons) in Sexuality Studies with distinction Cum Laude from York University and holds a MEd. in Counselling Psychology and Psychotherapy from OISE (UofT). His interests have driven him to train primarily in experiential-expressive therapies.
Mario's therapeutic approach is eclectic, allowing him to adapt to each person's needs. Mario specializes in gestalt therapy, an approach that works well with individuals who prefer active, expressive modes of treatment. He also have formal training and experience with Cognitive Behavioural, Somatic Experiencing, Motivational Interviewing, Feminist and Mindfulness approaches if these are intuitively more meaningful to his patients.
Mario is passionate about learning and stays current with new scientific research on healing trauma.  He recognizes the importance of restoring body-mind connections and works collaboratively with his patients to bring attention to aspects of themselves that increase resilience.  This helps his patients disconfirm negative beliefs, improve their relationships, enact more satisfying behaviours, and enhance their self-worth.
Mario is highly responsive and engages with empathy in co-creative meetings with his patients. He provides a balance of challenge and support in his sessions, fostering new ways of looking at the problems his patients are experiencing and increasing self-acceptance and courage.  He believes authentic therapeutic relationships are essential to successful outcomes with his patients.
Along with providing psychotherapy to individuals and couples in private practice, Mario also provides clinical supervision to therapists in training, and offers workshops at two post-secondary schools with a focus on supporting self-discovery through Clown therapy and Gestalt Theatre.
LOCATION:

Yonge & Adelaide
110 Yonge Street Suite #905
T:
(416) 777-9999
E:
[email protected]