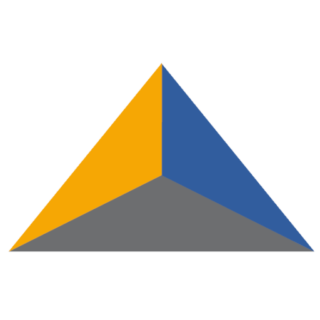 Our downtown Toronto team of physiotherapists, registered massage therapists, chiropractors, pilates instructors and sports physicians are committed to provide the highest standard of care for your condition. We listen and look closely so that we can find the root cause of your problem. We believe in treating the person and not the symptoms. We blend art and science together to find the best solution for your concerns.
We are dedicated to help you achieve results and reach your goals as quickly as possible. Our highly trained physicians and therapists are committed to staying up to date so that you can always expect the most current, evidence informed, comprehensive care possible. We believe knowledge is power and that is why we not only fix you but teach you what went wrong so you can be involved in prevention and maintenance.
When you come to Rebalance, expect more…
---
Comprehensive Assessments
Our highly skilled physiotherapists, chiropractors and registered massage therapists spend quality, one-on-one time with you, listening to your story, learning about your problem, analyzing your movements and determining the root cause of your injury. This sets the foundation for the most optimal and personalized treatment plan that will meet your recovery goals.
Personalization
We understand that every client is unique with individual goals, performance demands and lifestyles. This means that your treatments will be customized to your specific needs and will be based on the specific factors that contribute to your symptoms.
One on One Care
During your session you will receive one on one attention from your physiotherapist, registered massage therapist or chiropractor. At Rebalance, we do not rely on assistants or aides for your treatments. Our therapists provide very skilled techniques that only highly educated professionals can offer.
Evidence Based Practice
All of our physiotherapists, chiropractors and registered massage therapists stay up-to-date with current research findings and use evidence informed technologies that are proven to be effective so that you can get back on track sooner.
Multimodal Treatment Approach
Current evidence dictates that the best approach to rehabilitation involves a multimodal treatment approach. This involves a combination of manual (hands on) therapies, therapeutic exercises, education, medical acupuncture and other modalities such as laser, ultrasound, electro-stimulation and shockwave. Your physiotherapist, chiropractor or registered massage therapist will determine the best combination for you and your condition.
Advanced Post Graduate Training
All of our health professionals are committed and motivated to staying at top of their professions. Our physiotherapists, chiropractors and registered massage therapists actively participate in advanced post-graduate training to continuously expand their skill set and expertise. Rebalance Sports Medicine helps support our therapists to make these learning opportunities possible.
Team Work
Rebalance Sports Medicine is a one-stop shop where you can receive comprehensive care from multiple health professionals under one roof. Our therapists and physicians work together closely and have open communication in order to coordinate the best possible care for your condition.
Inclusive & Diverse Team
Everyone is welcome here! Our diverse team of practitioners are ready to listen and learn about your unique experiences so we can better understand you and your specific needs. We strive to create a safe place where you can be heard, be respected and be yourself.
Promoting Independence
Our goal at Rebalance Sports Medicine is to help you become knowledgeable about your condition so that you are able to manage your injury through self-treatment methods and prescriptive exercises. We hope to enable you to take control of your injury and prevent recurrences.